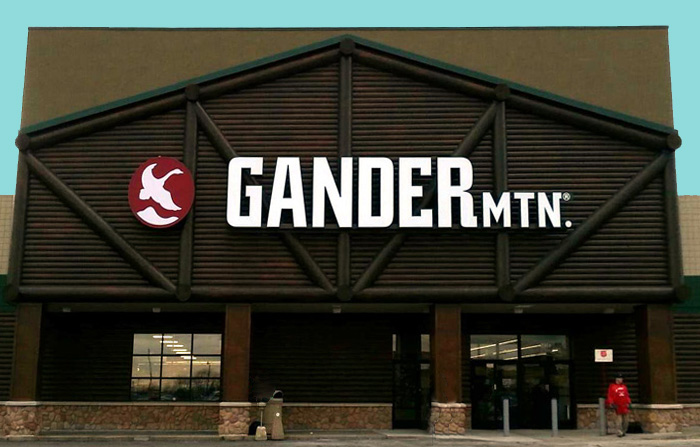 Subcontracted Sign Installation
One of the largest national sign manufacturers in the USA selected Signs by Crannie for the re-imaging of the Flint, Michigan Gander Mountain store.
This project started out by removing the existing building-mounted sign cabinets, repairing & painting the holes left in the fascia, and installing the 7×48' entrance signage. We also installed new flexible faces into the existing 35' pylon sign and retrofitted it with a new LED lighting system.
This subcontracted sign installation came with a complete set of challenges and was a great learning experience for our newest salesman Shawn Amidon.
Mid-stream the fascia at the entrance signage was redesigned by the client and retrofitted with a log cabin facade which only allowed for four mounting points along the 27 foot long "Gander" letters at the entrance. These mounting points were projecting 8" from the rest of the building. We went to work engineering and manufacturing new aluminum mounting brackets for the top and bottom portions of the signage that were then concealed and painted to match the front of the building.
We also worked with Consumers Power to "boot" the high voltage electrical wires that were otherwise too close to the sign to work on it safely.
At the end of the project we provided a first-class well engineered and safe signage solution for our client and Gander Mountain.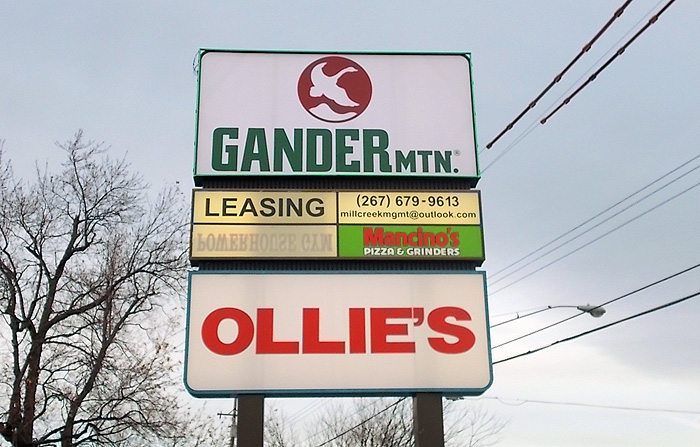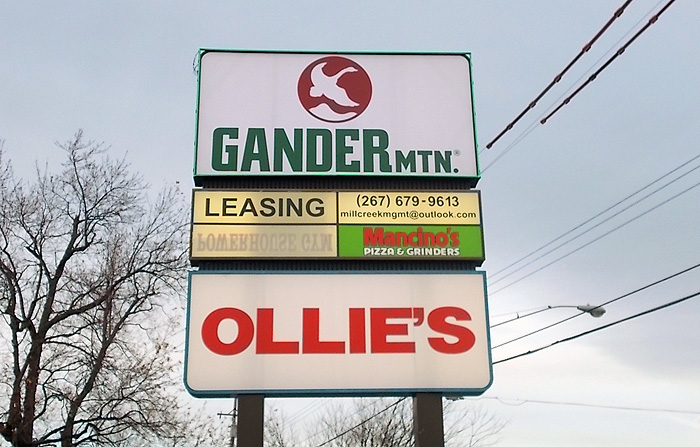 https://signsbycrannie.com/wp-content/uploads/2015/05/Gander-Mountain-Sign-Flint-mi.jpg
447
700
Mark Lemon
https://signsbycrannie.com/wp-content/uploads/2019/03/signs-by-crannie-logo-sm.png
Mark Lemon
2015-05-15 02:53:44
2015-05-15 03:14:59
Subcontracted Sign Installation