Outdoor Sign Repair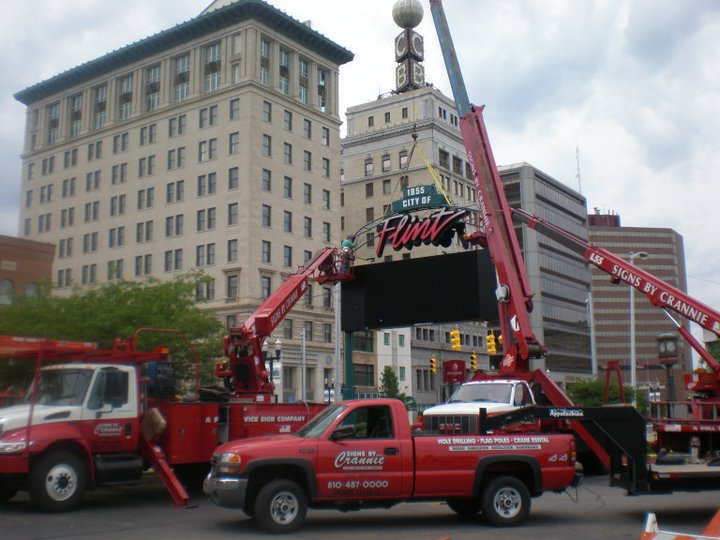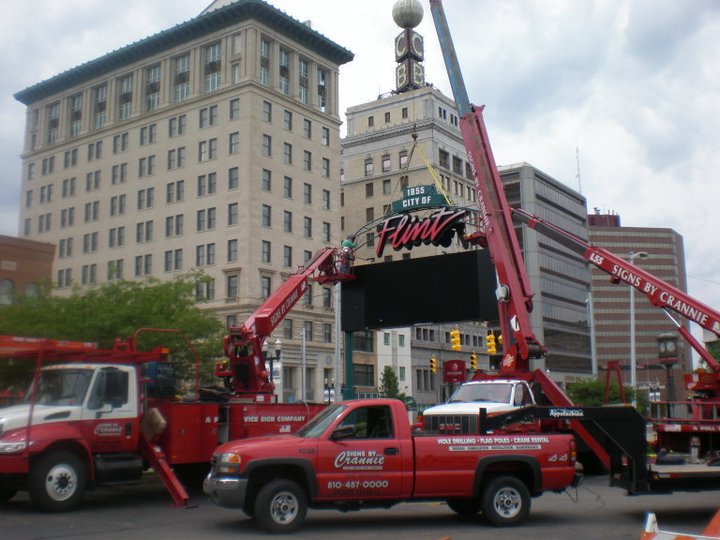 • Sign Lighting
• Lot Lighting
• New Flags
A broken sign or dead lights or letters on a electronic sign reflect poorly on the quality of service your business provides. If you need sign repair or maintenance, call Signs by Crannie. Here's why:
• Fast – 99% of our service calls are answered and completed in 72 hours or less.
• Qualified – We employ only qualified and factory trained technicians specializing in electronic messaging systems.
• Efficient – Fully stocked service vehicles with lifts means most service calls are completed in a single trip. You do not pay us to go and get parts.
• Prepared – For faster service, we keep a database of every sign we service. We know what parts you'll need before we arrive.
• Savings – Low monthly service contracts with optional night patrols (check and automatically replace bad bulbs). We offer corporate discounts for multiple locations.
For more information regarding sign maintenance in Michigan or Florida, or to schedule an appointment contact us today.