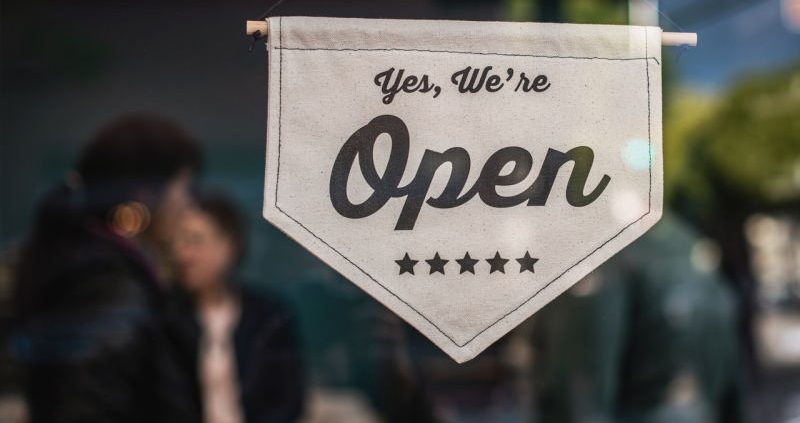 Signs to be Ready to Rock Post Covid!
With new vaccines soon to be widely available and the Covid virus in our rear view mirror, now is the time for local businesses to prepare for the rush of people trying to get back to "a new normal." This means businesses need to make sure that the public knows they are open and ready for business.
The best way to say "open" is different from one local business to another, but it all boils down to marketing.
Whether you rely on mainstream marketing like print or billboards or digital marketing like websites, paid ads or social media, you cannot forget your on-site outdoor presence. This is especially true for local businesses like retail shops, boutiques, restaurants, or any business that relies on foot traffic.
As you go in to work tomorrow, take a look at your storefront and see if it looks open without having to read the hours on the door. When the economy re-opens, be ready to let your customers know. Don't be caught unprepared as you might have to wait for weeks or months to get what you are looking for because many others will be in the same boat.
Updating your storefront, building signage, street signage, awnings, sunscreens, window treatments and delivery vehicles are all good options for a fresh new image. Digital signs are also a great way to communicate with your customers. They act like an on-site commercial playing uninterrupted 24/7.
Let Signs by Crannie help you be ahead of the potential rush. Call us at (800) 973-0200 Toll Free or email us at Sales@SignsbyCrannie.com to schedule an appointment to meet with one of our on-site Identity Professionals.
As Covid comes to a close, make your "reopening" the memorable grand opening it needs to be.
Photo by Tim Mossholder from Pexels
https://signsbycrannie.com/wp-content/uploads/2021/01/pexels-tim-mossholder-3345876.jpg
533
800
Mark Lemon
https://signsbycrannie.com/wp-content/uploads/2019/03/signs-by-crannie-logo-sm.png
Mark Lemon
2021-01-13 15:57:52
2021-01-13 15:57:54
Signs to be Ready to Rock Post Covid!