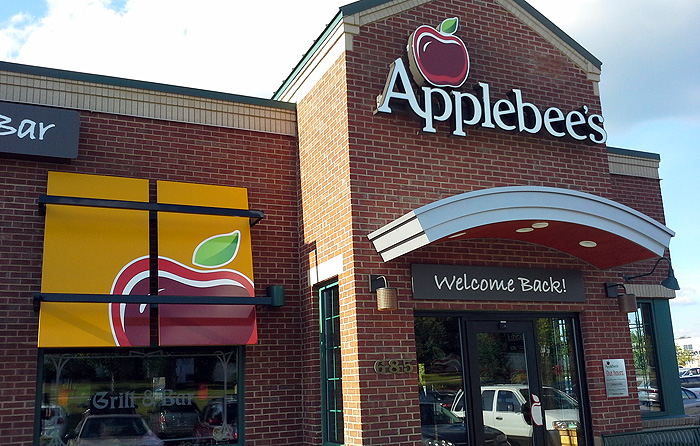 Signs of Success are Signs by Crannie
When I drive by one of our signs, I think about our motto "Signs of Success are Signs by Crannie." This may sound arrogant, but it isn't meant to be. A new sign won't make a bad business successful (although it will help increase sales). But a new sign will make a good business a great one.
Here's why: It has been my experience that customers who come to us already have a "success" attitude. They want a professional brand, and they know a professional sign is an important part of their brand's success. They don't want the cheapest – they want the best.
What do you mean "the best." Aren't all signs the same?
Many business owners don't realize that some sign companies will quote a low price, then order the sign from a manufacturer overseas and have it delivered locally. These signs are often made by cutting corners, using inferior materials, no UL rating, and may even be dangerous.
At Signs by Crannie, our custom signs are manufactured in-house using top grade materials to give long life and service.
The irony is that the difference between the cheapest and the best sign is pennies a day. And in the long haul, the best signs look great longer, are more reliable, and more energy efficient. With outdoor signage, you really do get what you pay for.
Do outdoor signs really help sales?
Study after study has shown that outdoor signage is the best marketing investment a local business can make:
The Small Business Administration (SBA) states that signs are the most effective, least expensive form of advertising for small business. In addition, businesses enhancing their signage with an Electronic Message Center (EMC) sign typically see an increase in business of 15% to 150%.
A study by the University of Cincinnati concluded that a business should spend 70% of their marketing budget on on-site advertising. It is the most effective source of increased revenue which is good for the business and the local tax base.
According to Nielsen, 68% of purchases are unplanned, and 25% of passing traffic is not routine. Only outdoor signage can tap into these markets.
In fact, one of the most important customers is that person that passes by your store, shop or office. Since they are already there, you only need to convince them to step inside. More people standing at your cash register generally means more revenue for your business. That's how proper professional signage pays for itself.
https://signsbycrannie.com/wp-content/uploads/2013/11/applebees-restaurant-logo.jpg
446
700
Mark Lemon
https://signsbycrannie.com/wp-content/uploads/2019/03/signs-by-crannie-logo-sm.png
Mark Lemon
2014-09-15 20:07:43
2014-09-15 22:10:13
Signs of Success are Signs by Crannie