How Much Does an Outdoor Business Sign Cost?
We have spoken with thousands of business owners over the years who ask, "How much does an outdoor business sign cost?" In our experience, most businesses are interested in an illuminated sign that captures the attention of customers driving by.
We understand the confusion. 2 quotes for the same sign can vary widely. However, there are a couple rules every sign manufacturer must follow:
The cost of a sign depends on its size (materials), complexity (labor) and lifespan (quality of materials).
Larger, more complex or higher quality signs cost more.
Conversely, you can lower the cost of a sign by lowering the size, complexity or using cheaper materials.
Free-standing signs vary from $150 to $400 per square foot depending on complexity.
The cost per square foot goes up with complexity, but goes down with size.
What do we mean by "complexity"? The simplest example is upgrading from a fixed sign with plastic replaceable letters to a sign with electronic messaging. Another example is upgrading from a flat-faced sign to a 3-dimensional sign with routered letters. Although complexity adds cost, it can improve your sign's visibility and the perceived quality of your brand.
Still not sure what an outdoor business sign should cost? Here are some examples from previous projects we have designed that you can use as a guide.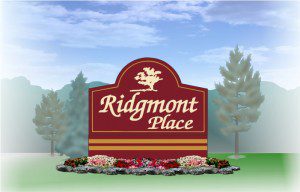 A $5,000 Sign
This 5×7' monument sign as shown is constructed of industrial-grade aluminum with either acrylic panels or a combination of vinyl lettering & digitally printed graphics. This sign will provide many years of service before any maintenance is required. It is double sided, so it can be seen by cars traveling in both directions. Cost is kept down by using ground-mounted indirect lighting.
A basic monument sign like this can be customized by adding additional colors, internal illumination, decorative effects, or a masonry-style foundation.
A $10,000 Sign
This example of a 6×8 foot double-sided pylon sign is larger and taller, so it requires bigger footings and support columns to handle the additional wind-load. It features extruded aluminum construction and hinged face frames for ease of maintenance. In cold weather states, this sign would be internally lighted with T12 cold weather, fluorescent lamps powered by energy-efficient electronic ballasts. The faces are digitally printed in full color on vinyl with a 3/16" thick Lexan backing. They can easily be replaced if the business name changes or the building gets a new tenant. The bottom half of the sign has 3 tracks for 6" changeable copy letters.
This medium-priced sign can be upgraded to full-color, digitally printed vinyl faces by Miratec Systems. Their proprietary "Pure Color Technology" makes the colors more vibrant at night. In addition, the internal fluorescent lighting can be upgraded to LEDs to lower energy and maintenance costs. And the changeable copy letter tracks can be upgraded to an electronic message center to maximize marketing with regularly changed copy.
A $28,000 Sign
This 10×7 foot tall double-sided, internally-lit sign is also fabricated from aluminum, but has many custom features. It includes pan-formed Lexan faces with embossed copy giving it a 3-dimensional look. It uses internal LED lighting, and real bowling balls as decorative embellishments. The stone-effect base is value engineered from aluminum covered with digitally printed vinyl to give an upscale look at a lower cost than real masonry.
What makes this sign special is the addition of 3×7 foot full-color, electronic message centers (EMCs) on both sides of the sign. Included is wireless software to change the text, a built-in graphics package, and on-site and web-based software training.
This sign can be upgraded to a high-resolution EMC that would display even more detail for movie-like graphics. When adding an EMC, cost depends on resolution. The resolution (clarity) is measured by pixel pitch, the distance between the points of light measured in millimeters. A 20mm pixel pitch will be more "grainy" than a 12mm EMC for outdoor signs. Small pixel-pitch EMCs can display life-like 60 frames-per-second video. An additional upgrade could be remote off-site access to allow one operator to change the text or video on signs at multiple store locations.
What is Included in the price of a sign?
Regardless of the price, all of the features below are included in the cost of a business sign:
Local codes checked before the design process begins
Professional layout by sign designers that understand readability at different traffic speeds & distances
Detailed proposals with all specifications clearly listed
A dedicated permitting department insures full code compliance and all required inspections
Commercial grade aluminum and other quality materials for construction
Installation by sign technicians that hold State of Michigan Sign Specialists licenses
All backed up by a warranty to give piece of mind
Beware of sign companies who offer a lower price by using low quality materials, signs manufactured overseas, are not licensed to pull sign and electrical permits, or who do not used insured installers.
Can outdoor business sign cost be financed?
Most outdoor commercial signs are financed by a leasing company. For example, a $15,000 dollar sign might be financed over 60 months with a total payment of approximately $325/mo. with a $1 buyout at the end. This makes sense financially to the business owner as the marketing effects of new outdoor signage are achieved immediately while the only cost is the first two payments up front.
What is the value of a sign?
J.C. Penney was reported to have said, "When I started my business I bought a $50 sign and $500 in inventory, if I had it to do over I would have put $50 in merchandise and spent $500 on the sign."
While it is easy to figure the cost of your sign, figuring the value of a sign is a lot more complex. The value of your sign is based on your location, the cost of the sign and where your customers are coming from.
When measuring marketing costs, advertisers use cost per thousand (CPM). CPM is the cost of a media exposure reaching 1,000 potential buyers. According to recent advertising studies, a typical outdoor business sign costs less than 30 cents to reach 1,000 people. In contrast, the CPM for ads on TV range from $10 to $25 depending on the program all the way up to $56 CPM for direct mail! The biggest difference between your on-premise lighted sign and other forms of advertising is that you pay for a new sign one time. After that, it continues to work 7 days a week for many years.
A good rule of thumb is to budget 1 ½ to 2 years of your advertising budget for a new sign.
In our experience, we see an 18-50% increase in business for our customers who purchase a new outdoor sign. One way to compute the value of new signage is to do a "back of the envelope" calculation. For example, if your business grosses $500,000 per year in sales, and you increase it to $550,000 (a conservative 10% increase), at a 10% profit margin you've made an additional $5,000 per year. That is $416 per month, more than the cost of a lease for an typical outdoor sign. Note that your sign will continue to make you money even after the lease is paid.
While the initial outdoor business sign cost might at first seem high, over time, a great sign will generate more revenue than it costs. Think of a great sign like a salesperson who is always available, never calls in sick, and makes you money 24 hours a day, 365 days a year for years to come.
https://signsbycrannie.com/wp-content/uploads/2015/03/25000-sign.jpg
448
701
Mark Lemon
https://signsbycrannie.com/wp-content/uploads/2019/03/signs-by-crannie-logo-sm.png
Mark Lemon
2019-03-01 18:32:35
2019-04-03 14:00:53
How Much Does an Outdoor Business Sign Cost?