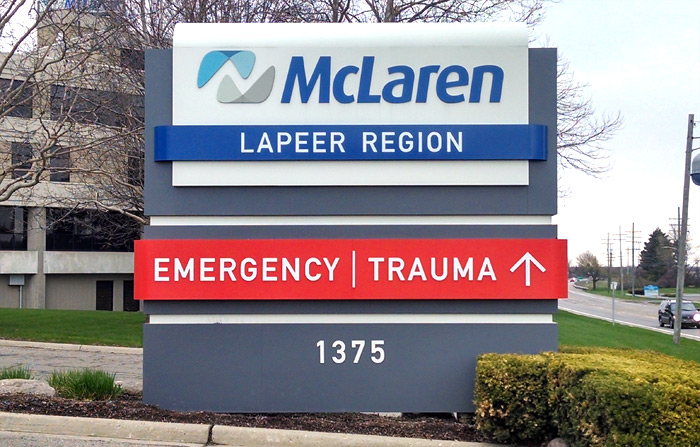 Good Signs are Important for Business and the Community
by Dan Crannie, President, Signs by Crannie.
Recently I attended a public meeting regarding a local sign ordinance. During the discussion, a gentleman in the audience said, "…if a business is reputable, their customers can find it without a sign."
I was not surprised. There is a growing belief that commercial signage – especially electronic signs – is a bad thing.
As a resident of our community, I share this fellow's frustration. Poor planning, lax code enforcement, "grandfathered" older signs, banners, posters, portables and do-it-yourself wall painting result in business districts that are both difficult to navigate, and an eyesore.
However, as a sign contractor, I also disagree with his statement. Professionally designed signs increase sales, and contribute to driver convenience and safety.
Businesses appreciate professionally designed signs because they work. As toddlers, my daughters knew that the "golden arches" meant a happy meal for lunch. By taking the time to build a trusted brand, then creating a sign to match it, businesses use signs to help us find them quickly and efficiently.
Imagine if there were no signs on Miller or Center roads and you had to cruise back and forth looking for street numbers until you found your dining or shopping spot. Can you imagine how ridiculous the traffic congestion would be?
This leads to the more important issue: driver safety. If a sign is not seen early enough, drivers are forced to cut across multiple lanes of traffic to make a turn. There have been a number of studies done in the United States demonstrating that proper signage actually improves driver safety.
It is true that in the past signs were less regulated, and some businesses (especially new ones) got a little carried away. However, instead of properly addressing the problem, local ordinances are now being written to reduce signs to an unreasonable size. This leads to a loss of local business, traffic congestion, and potentially dangerous driving.
In my opinion, the solution is to draft ordinances based on factual studies and to strictly enforce them. Licensed, insured, professional sign companies need a seat at the table. Our experience balancing visibility and aesthetics can have a positive impact on the business districts we all use.
In addition, if local municipalities required a State of Michigan Sign Contractor's license (like any building contractor) to obtain a sign permit, it would eliminate many of the problems as well. No licensed sign company would intentionally build a sign that was not safe, attractive and within the sign code. We have to answer to local inspectors. We want a good relationship with residents and local units of government. The signs that are the most unattractive and dangerous are not usually installed by sign companies at all.
Business signs are a fact of life, and wishing them away is not a practical solution. Instead, I believe with a little bit of work – and sensitivity for each other's concerns – we can have a reasonable solution that will benefit us all.
https://signsbycrannie.com/wp-content/uploads/2014/06/monument-sign-mclaren-lapeer.jpg
447
700
Mark Lemon
https://signsbycrannie.com/wp-content/uploads/2019/03/signs-by-crannie-logo-sm.png
Mark Lemon
2012-02-05 05:34:40
2021-06-29 11:57:15
Good Signs are Important for Business and the Community