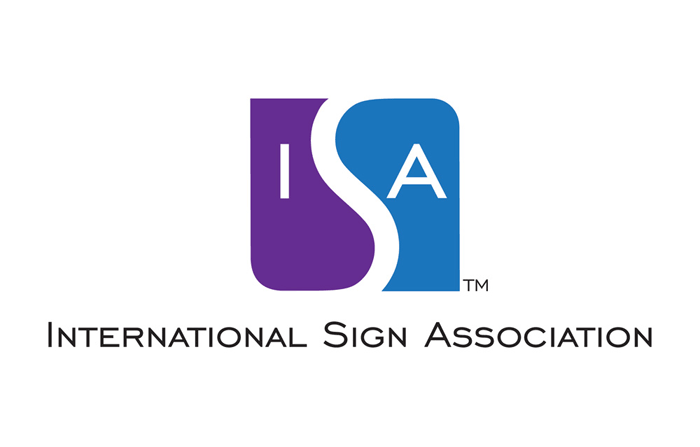 Signs by Crannie Employee Honored by International Sign Association
Chad VanEffen, Account Manager/Outside Sales Representative for Signs by Crannie, has been selected as a member of the International Sign Association's ISA Elite.
The ISA Elite is comprised of young professionals who work in the sign industry. They are considered by the ISA as the next generation of sign and visual communications industry leaders. The program is designed to combat one of the most pressing issues facing the sign and visual communications industry as older workers retire. Sign industry leaders continually say they are concerned about replacing workers in both skilled and management positions.
"Chad has been with us for 3 years," Said Gary Gebhardt, Sales Manager for Signs by Crannie. "He works tirelessly to solve his client's signage challenges."
"Working with and training Chad has been one of highlights in my sign sales management career. My hat is off to this young man," Gary said.
Chad spent 4 years serving our country in the US Navy. He was stationed in Kuwait and also Bahrain where he worked in the intelligence department. After he left the military, Chad moved to Florida where he was hired by Signs by Crannie to work at the Fort Myers, Florida office.
Chad holds a BS in Business Administration from Columbia College in Chicago, IL.
"The commercial sign industry is unique in that it encompasses many different aspects that collectively is very rewarding," said Chad. "There are business, creative and construction components that work in unison to provide business owners and community leaders with on premise advertising that is invaluable for their long term success."
"Working with Signs by Crannie for the past three years has been great.  They have provided me with the knowledge, tools and overall support enabling my growth personally and professionally.  I am proud to work for a company that upholds high standards with quality product for a fair price," he said.
About ISA
The International Sign Association (ISA) represents manufacturers, suppliers, and users of on-premise signs and sign products from the United States and 60 countries around the world. ISA and its Affiliated Associations work to support, promote, and improve the worldwide sign and visual communications industry, which employs more than 200,000 American workers and has an economic impact of $37.5 billion.
https://signsbycrannie.com/wp-content/uploads/2015/04/isa-logo.png
447
700
Mark Lemon
https://signsbycrannie.com/wp-content/uploads/2019/03/signs-by-crannie-logo-sm.png
Mark Lemon
2015-04-06 17:48:04
2015-05-08 20:15:23
Signs by Crannie Employee Honored by International Sign Association