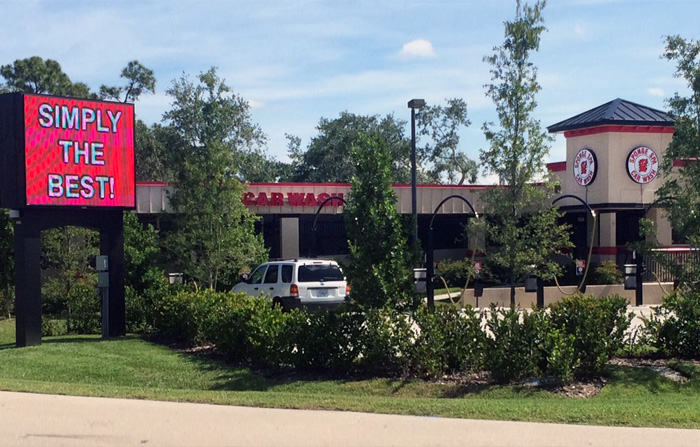 Outdoor LED Signs can drastically increase a businesses' visibility and customers, which will increase their bottom line.
The owners of multiple Sponge Spa Car Wash locations in Wisconsin scouted and purchased what was once a previous car wash located in Fort Myers, Florida, and invested in a complete renovation resulting in one of the largest car washes located in Lee County. Understanding the importance that signage can have on marketing especially for such a heavy traffic road such as US 41.
The owners chose Signs by Crannie to furnish and install two 8×10 foot, full color, 16mm outdoor LED signs, two sets of raceway-mount channel letters with internal LED illumination, and two circle capsules with logo graphics on the tower over the car wash entrance. All signs are internally illuminated with LED's.
Although they have only been open for a short time, Sponge Spa Car Wash has established itself as a landmark in Fort Myers, Florida.