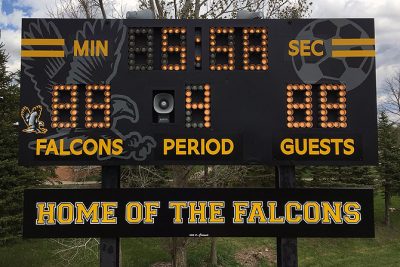 Signs by Crannie reconditioned the LakeVille High School soccer score board. It was in poor shape, but our techs did a great job making it look like new again. Our designer gave it a more modern flavor like we did with gateway arches and the football scoreboard last year. We also changed out all the […]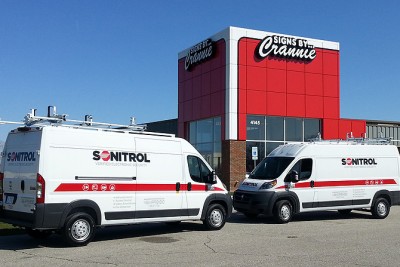 Sonitrol Security Systems in Grand Blanc, Michigan is a company we have done business with in the past. That's why it surprised both of us when they discovered SBC offers vehicle fleet graphics. These are two of the several new Sonitrol vehicles we have branded with their new graphics and logo.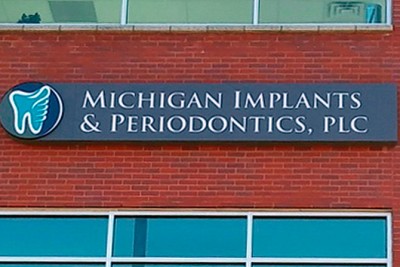 This cabinet sign was made for Michigan Implant Solutions in Ann Arbor, Michigan.  It is LED illuminated with a routed face backed with acrylic.
Signs by Crannie
Signs by Crannie is a full-service commercial sign company with plants in Michigan and Florida. For over 30 years we have designed, constructed, installed and serviced commercial signs throughout the United States and Canada.