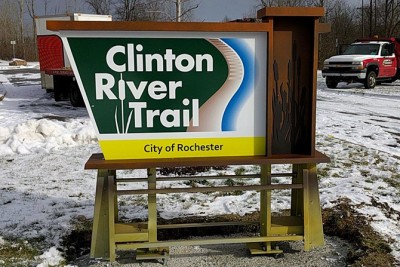 Image by Doug Gordon SBC created these trail marker signs for the Clinton River Trail. The 16-mile Clinton River Trail passes through five cities in the middle of Oakland County: Rochester, Rochester Hills, Auburn Hills, Pontiac and Sylvan Lake. It is a portion of a longer series of trails that will ultimately connect east to […]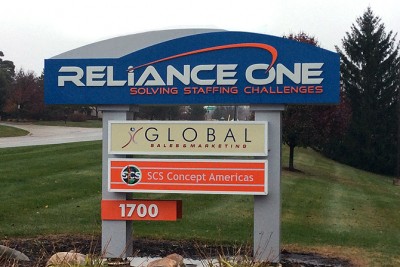 Signs by Crannie created this custom fabricated sign for Reliance One Staffing in Michigan. The sign uses push-through, back-lit letters custom cut to match the company logo. In addition, two smaller back-lit boxes allow easy changing of panels for the buildings other tenants.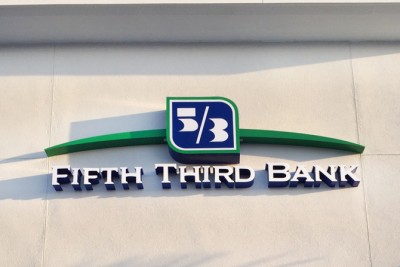 Signs by Crannie was asked to do a subcontracted sign installation for a Ft. Myers Fifth Third Bank location. The signs were constructed by another sign company in Michigan, then shipped to Florida for installation. Signs by Crannie is known nationwide as a fast, dependable sub-contracted sign installer for many national corporate clients.
Signs by Crannie
Signs by Crannie is a full-service commercial sign company with plants in Michigan and Florida. For over 30 years we have designed, constructed, installed and serviced commercial signs throughout the United States and Canada.