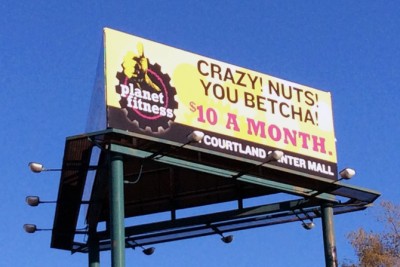 Planet Fitness in the Courtland Center Mall leased a portion of the mall's 3-sided high rise pylon sign. Signs by Crannie produced the graphics from the client's artwork, then installed it on the structure.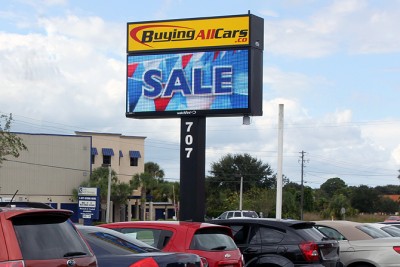 The owners of "Buying All Cars" in Osprey, Florida were relocating to a larger building and parking lot to accommodate their growing clientele. They were also brain-storming ideas on how to increase their advertising.  One of the options they were considering was utilizing an electronic message center (EMC) display sign. Following a consultation from SBC, […]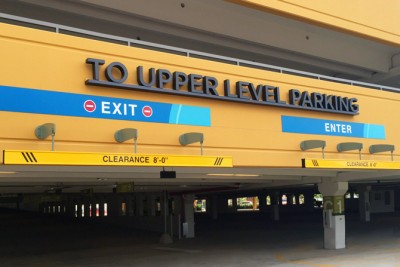 Dolphin Mall in Miami, Florida added a new 4-level, 1,300-space high-tech parking deck. Signs by Crannie was contracted to manufacture and install over 100 parking garage signs for the structure.  The parking deck features technology that guides customers to the best available space. Shoppers will also have access to two kiosks that will help them […]
Signs by Crannie
Signs by Crannie is a full-service commercial sign company with plants in Michigan and Florida. For over 30 years we have designed, constructed, installed and serviced commercial signs throughout the United States and Canada.