One of our long time clients, Vg's Food Center, decided it was time to freshen their older signs. They envisioned a new custom logo sign that would appear to be floating on the front of the glass tunnel at the entrance to their newest store. It was important to us that our construction reflect the […]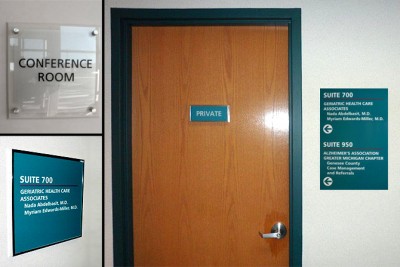 SBC is known for their outdoor signs, but did you know we do interior signage too? Hurley Health asked us to update their interior way-finding signs using ADA (Americans with Disabilities Act) certified signage. We were happy to help.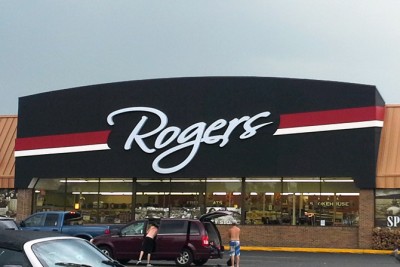 Rogers Family Foods is one of our many independent family owned grocery customers that needed to make an impact in the new community for them of Oscoda, Michigan. First, we identified the building with channel letters. Then we designed and built a new pylon sign complete with a message center for the visual impact they […]
Signs by Crannie
Signs by Crannie is a full-service commercial sign manufacturer with plants in Michigan and Florida. For over 25 years we have designed, constructed, installed and serviced commercial signs throughout the United States and Canada.