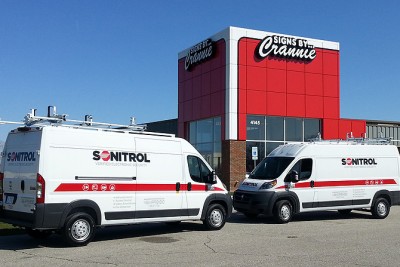 Sonitrol Security Systems in Grand Blanc, Michigan is a company we have done business with in the past. That's why it surprised both of us when they discovered SBC offers vehicle fleet graphics. These are two of the several new Sonitrol vehicles we have branded with their new graphics and logo.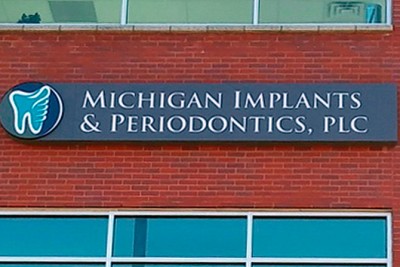 This cabinet sign was made for Michigan Implant Solutions in Ann Arbor, Michigan.  It is LED illuminated with a routed face backed with acrylic.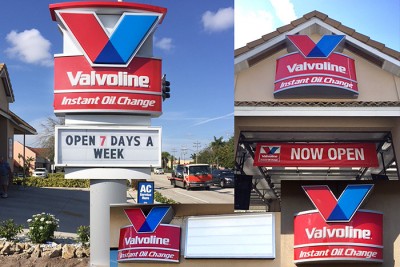 When corporations need their franchise signs changed, they come to Signs by Crannie. A Valvoline franchise in Cape Coral relocated to a building 3 miles down the road for better visibility and higher traffic. SBC moved three wall signs and the pylon sign for the relocation. Per the franchisee's request all wall signs were "through […]
Signs by Crannie
Signs by Crannie is a full-service commercial sign company with plants in Michigan and Florida. For over 30 years we have designed, constructed, installed and serviced commercial signs throughout the United States and Canada.